A successful webinar hinges on attendance. 
But with hundreds of digital events that run every day, standing out gets tricky. 
The competition is stiff and audiences often face information overload. 
You need more than great content to keep people engaged – from registration up until the actual event. 
That's why optimizing your webinar show-up rate is crucial. 
In this article, we'll cover the top factors affecting your webinar attendance. We'll also look at strategies to turn your webinar registrants into active participants.
Factors Affecting Your Webinar Attendance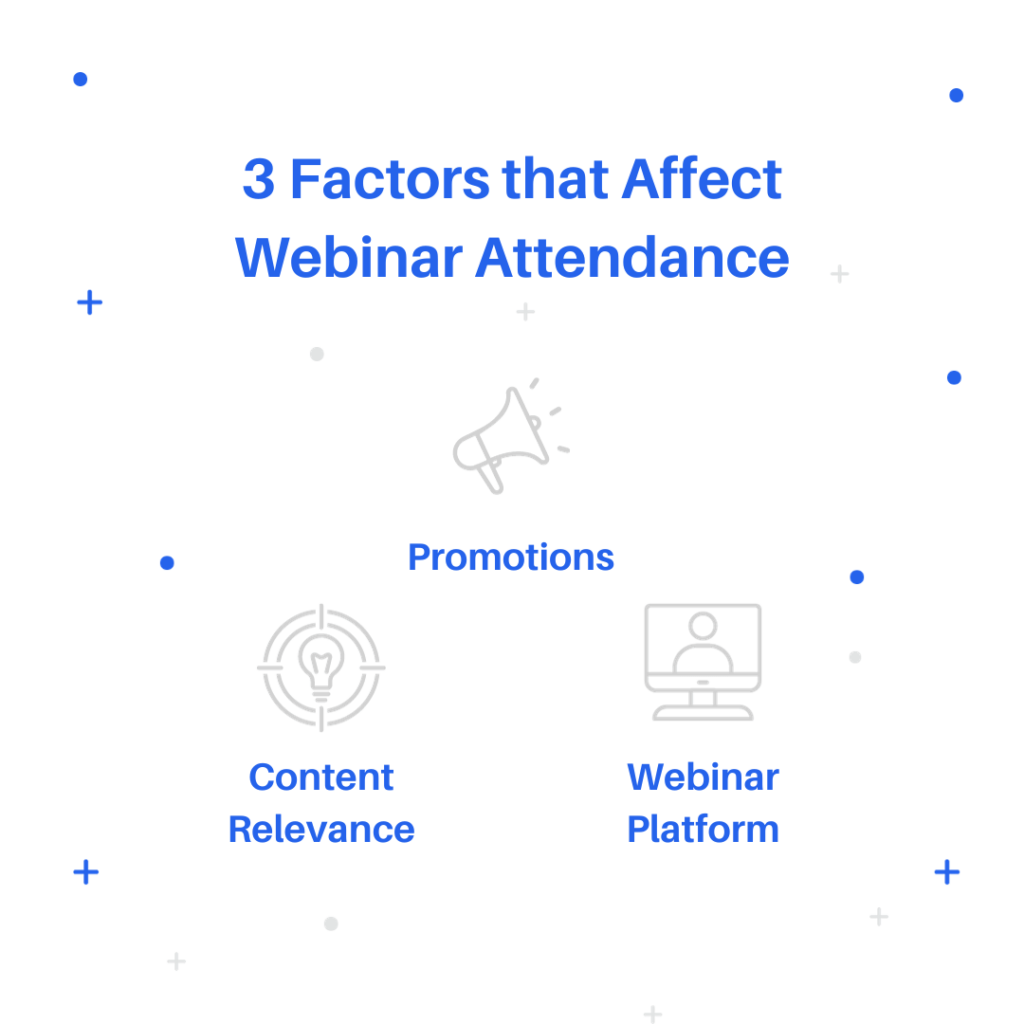 The success of your webinar depends on more than just the content or speakers. 
There are different factors that can affect whether your audience shows up.
Promotions and Visibility
Your webinar could be a goldmine of information. But if no one knows about it, those seats will stay empty. 
The effectiveness of your promotional channels and the visibility of your event influence your audience's decision to register and attend.
This isn't just about how many ads or marketing materials you send out. It's also about quality. 
You need to communicate the value proposition of your webinar. 
Why should someone invest their time with you? What differentiates your content from the other options available?
The platforms you choose for promotion also play a significant role. 
While social media might be effective for a younger demographic, email campaigns or industry-specific forums might resonate better with a professional audience.
In a world saturated with digital content, the saying "If you build it, they will come" doesn't quite apply. 
A well-planned promotional strategy ensures your webinar doesn't get lost in the shuffle.
People allocate their time to activities that offer value. 
When potential attendees weigh the decision to attend your webinar, they focus first on the perceived benefit of your content. 
They look at how well that topic aligns with their specific needs, pain points, and interests.
Tailored, valuable content attracts and retains an eager audience.
For example, a young entrepreneur interested in digital marketing might not engage with a webinar focused on traditional advertising techniques. 
However, content discussing the latest social media trends or SEO practices would be a lot more appealing.
A study by the Content Marketing Institute revealed that 87% of top-performing marketers prioritize the audience's informational needs over their sales or promotional message.
And that's because today's audiences have become more discerning.
They want to make sure that their time and money actually get exchanged for something that solves a problem.
Reliability of Your Webinar Platform
Imagine being an attendee who's taken an hour out of a busy schedule. 
You've settled in, excited for the insights you're about to learn. 
But instead of a smooth start, you're greeted with buffering issues, unclear audio, or maybe the session doesn't load at all. 
It's frustrating, to say the least. 
And this experience can cast a shadow on your perception of the webinar host.
So, you need to prioritize the reliability of your event platform. You can even automate your webinar so it runs smoothly from start to finish.
There are plenty of webinar automation platforms you can use.
AEvent for example supports interactive features, such as polls, Q&A sessions, and chats to create a more engaging experience. 
Strategies to Increase Your Webinar Show Up Rate
You don't have to settle for low webinar attendance. 
When you know which parts of your webinar process can be tweaked and optimized, you can get more people to log in and stay.
Selecting an appropriate time can significantly affect attendance rates. 
If your content is geared towards professionals, it's important to understand their daily routines. 
An early evening slot might be optimal – just before they sign off, but after they've finished the bulk of their work.
If you're targeting an international audience, you need to familiarize yourself with global time zones. 
Find a time that accommodates the majority, instead of excluding potential attendees with mismatched hours.
Tuesdays and Wednesdays see the highest webinar attendance rates. 
Mondays are often filled with the start-of-week tasks. And by Friday, people are already transitioning into weekend mode.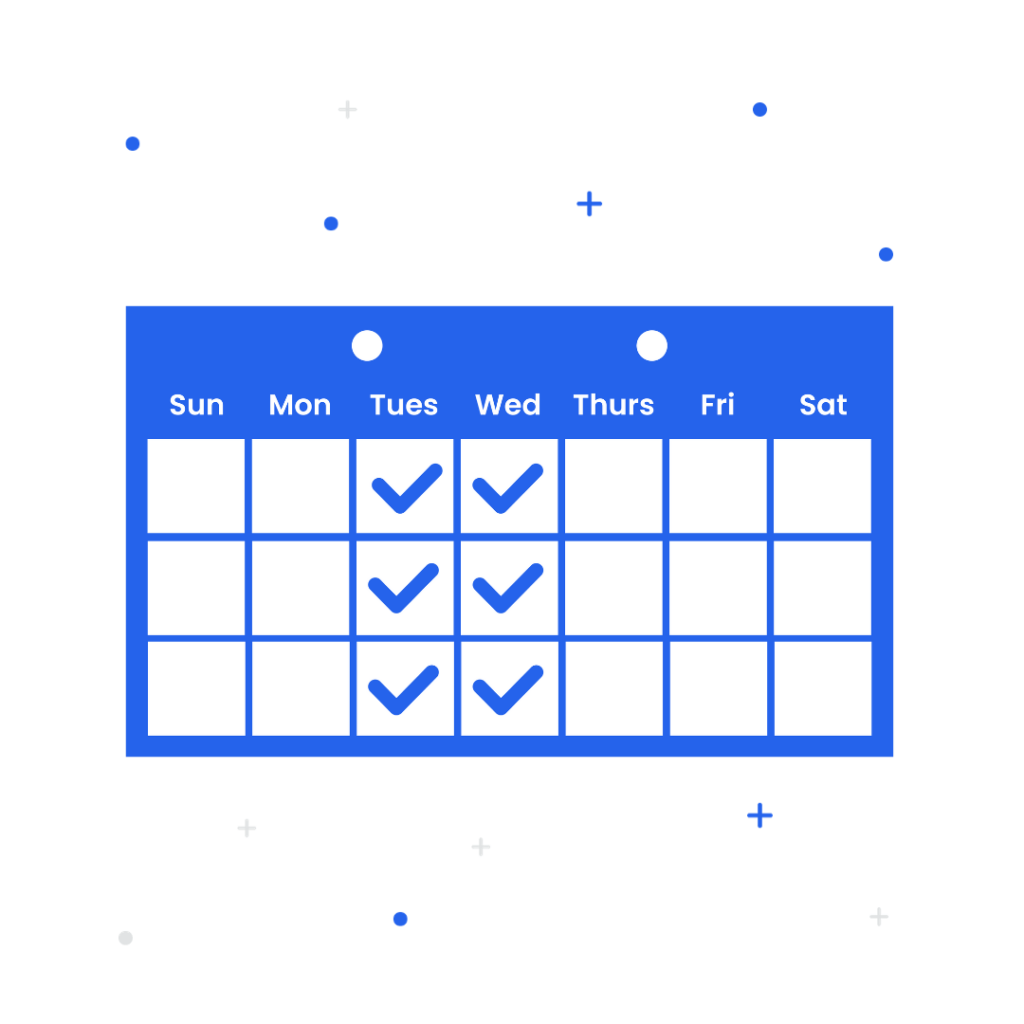 Additionally, the webinar's length matters. Getting your viewer to stay for longer than 30 minutes is a feat in and of itself. 
You must start your webinar at the right time and maintain engagement throughout the session.
Lastly, be aware of other significant events in your industry. 
Competing against a major conference or event can dilute your audience.
Talk to Your Audience Before the Event
Pre-webinar communication can make the difference between a well-attended event and one that struggles to gather an audience.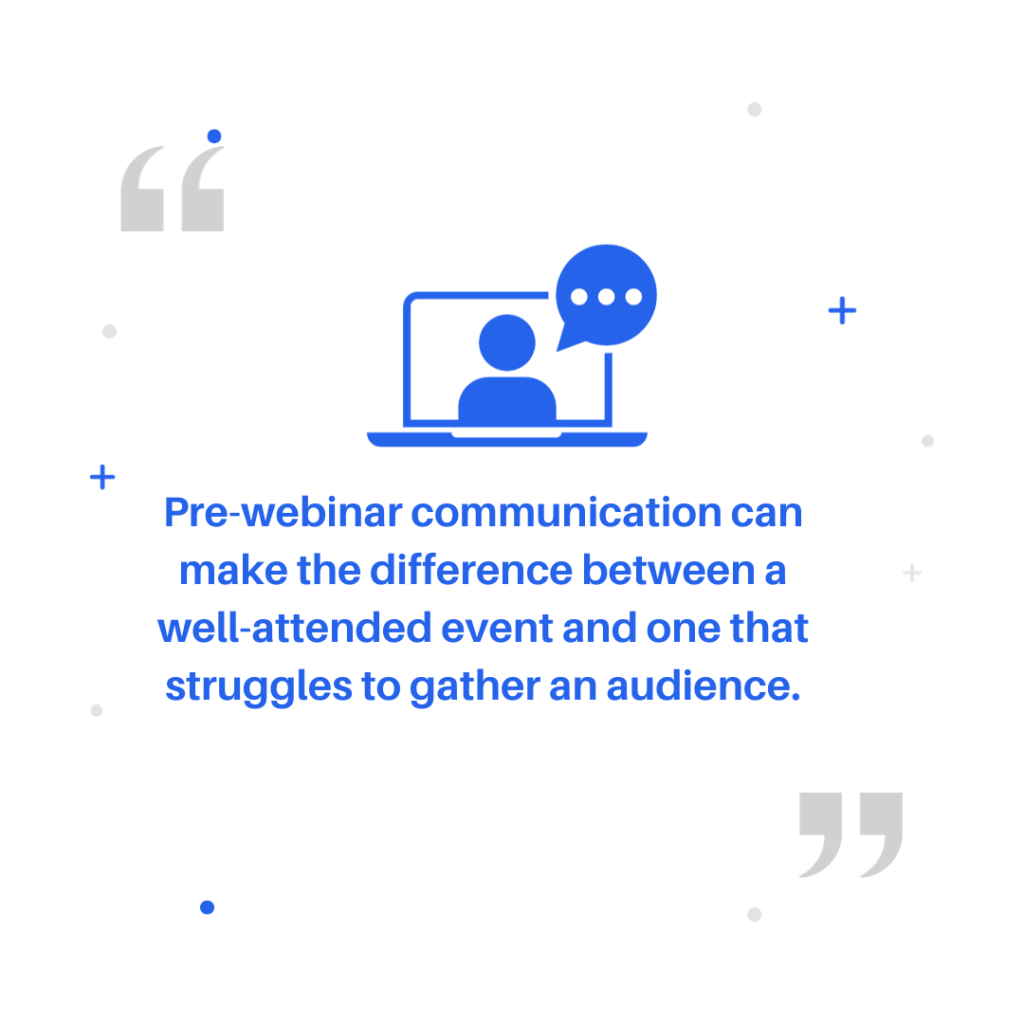 One way to start is by sending a webinar opt-in sequence to those who registered. 
This is a great way to express your gratitude for their interest. And it lets you build the right kind of anticipation for your event.
In subsequent emails, you can share valuable insights, snippets of the webinar content, and any helpful resources.
Social media is another platform for interacting with your audience before the event.
You can post teasers and intriguing facts related to the webinar topic. 
Include eye-catching graphics or short video clips to capture your audience's attention. 
It also helps to encourage registrants to share your posts with their networks to expand your reach.
Use Multi-Channel Reminders
Relying on a single channel for reminders may not be enough to increase your webinar show-up rate.
Keep in mind that your audience could have different preferences.
You need to reach them where they're most active.
So you need a full-scale reminder system across different channels – from email to social media and even SMS.
In addition to your opt-in sequence, it helps to send a series of webinar reminder emails as the date approaches.
This helps reignite your audience's interest and commitment to join.
They also pay attention to important webinar details, such as the date, time, and access instructions.
Automating your email reminders streamlines the entire process. 
And when you combine this with your platform's SMS/MMS integrations, you won't leave any gaps when targeting your audience.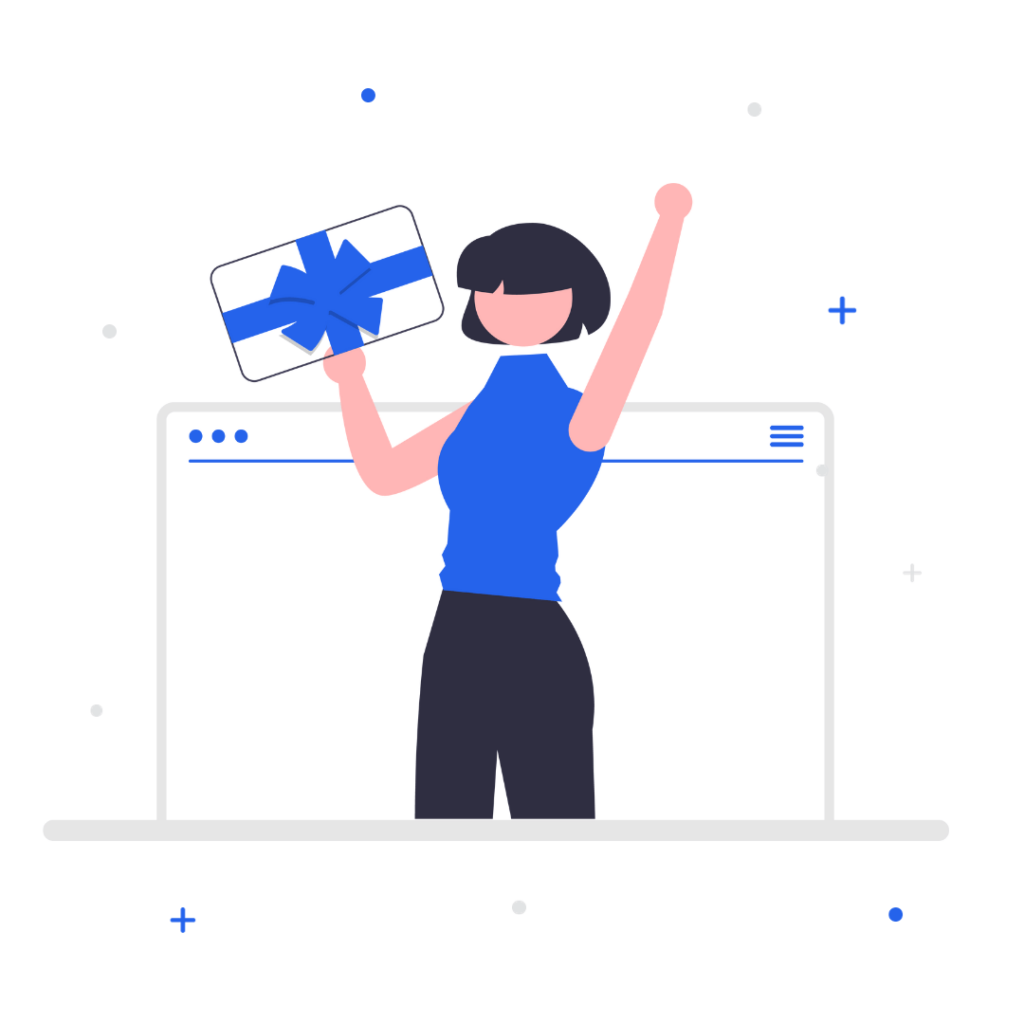 Motivating attendees to join your webinar can involve sweetening the deal and creating an irresistible offer.
That's just how the human brain works. We're wired to respond positively to rewards and incentives. 
When potential attendees perceive added value, they're more likely to commit their time to your webinar.
It's like "getting more out of what you pay for."
There are different types of bonuses and freebies that you can add to your webinar:
Downloadable resource

s like e-books, checklists, templates, or guides designed to help attendees apply what they've learned.
Access to

exclusive content

like additional webinars, recorded sessions, or in-depth articles tailored to your audience's interests.

Special discounts

on your products or services made available when they attend the webinar
The key to success with incentives is to deliver on your promises during the webinar. So make sure to integrate them into your presentation
The first step to creating a hassle-free experience is simplifying the webinar registration process. 
Your registration link should be easily accessible on your webinar landing page. 
Attendees don't want to navigate multiple pages or fill out lengthy forms.
Before the live event, run technical rehearsals. 
Test the webinar platform, check audio and video quality, and practice screen sharing and interactive features like polls or Q&A. 
This helps prevent disruptions during the actual webinar.
By focusing on making registration and participation easy, you remove obstacles that might discourage potential attendees. 
An easy experience not only boosts show-up rates but also creates a positive impression of your brand and webinar content.
Make AEvent Your Partner in Webinar Success
Boosting your webinar attendance is about more than just the content. 
It's about promoting it effectively, understanding your audience, and making everything run smoothly. 
If you want a higher turnout, it's all about the preparation and approach.
Use tools like AEvent to help manage and automate the process. 
You can make sure everything is set up on our rock-solid infrastructure – from registration to reminders – saving you time and tech trouble.
By being prepared and engaging with potential attendees, you'll set your webinar up for success.
Ready for webinar success? Schedule a demo with AEvent today!