Integrations EVERYWHERE...
Integrations are a critical part of the AEvent eco-system and we connect directly with all the leading communication, notification and messaging systems with more being added every month. Not only that, we connect to 1000s of systems with our comprehensive integrations via webhook and Zapier.
PLUS EXPANDED INTEGRATIONS WITH TOP SERVICES
INTEGRATE OVER 1,500 OTHER SERVICES WITH ZAPIER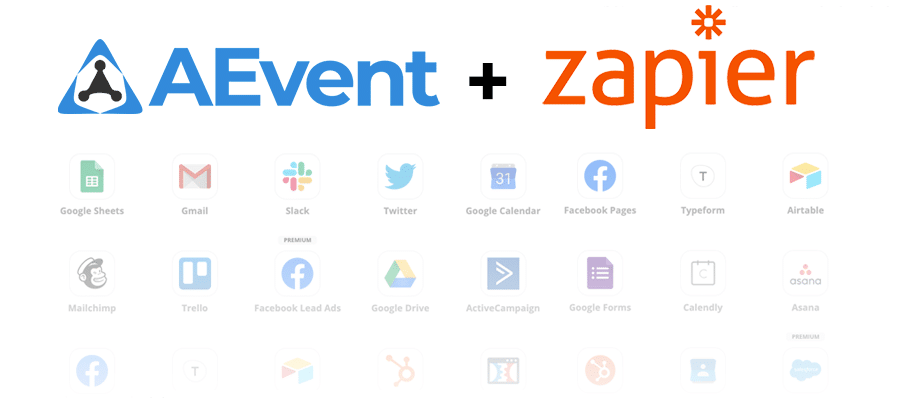 UNLOCKING UNLIMITED POSSIBILITIES FOR YOUR EVENTS
HERE'S WHAT OUR CUSTOMERS ARE SAYING
"We've seen attendance rates reach as high as 85% which is practically unheard of! We've used this in one multi-million launch and many other smaller promotions as well.It's a fantastic system and I highly recommend it. "
"AEvent has generated millions in extra revenue for us. The ability to have real omni-channel communication and automation skyrocketed our attendance rate and huge difference in our results while making everything easier"
"Before AEvent we had to kludge together 8 different tools. It felt impossible to manage, so I gave up on Webinars until I discovered AEvent. It's amazing to have my webinar funnels automated and centralized in one App."